The birthing season has come to an end for us and the new cria (baby alpacas) are enjoying the good weather and growing fast.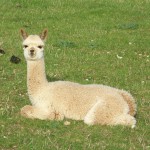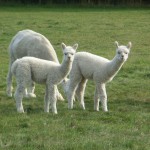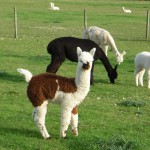 Alpacas are such lovely animals to be around, their quiet and gentle nature is a wonderful antidote to a stressful day and they are endlessly entertaining to watch. Two of our visitors had never seen them before and were utterly enchanted.
Halter training was the order of the day as some of last year's cria had not been fully trained and life is so much easier for them and us when they are happy to be handled and led. Even if they are not destined to be show animals, which clearly they cannot all be, we make sure that they are handled regularly and given a cursory check over.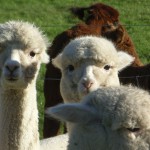 This has been a bad year for flies and problems can come on very quickly if flies get in to a wound.
Some of the boys were reluctant to co operate with the walking part of the exercise. Although happy to be handled and wear a halter some just take longer to get the idea. I am told it is handler error and as long as they understand what is required they will comply. While this is usually the case some are just not prepared to understand your point of view!