In June some of the group set off to stay in Harrogate for a week of walking mostly in Nidderdale. Most stayed in the Hotel du Vin which was right in the centre of the town so able to cater for different interests and providing things to do if walking every day was not something everyone wanted to do.
We were relying on the local knowledge of our leaders Gillian and Klaus who have quickly familiarised themselves with the area and had a good knowledge of walks as well as cafes, concerts etc
Day 1 was a leg stretch after what was a long journey for most. We walked through Valley Gardens and up to Harlow Carr RHS gardens.
They were preparing for the annual flower show so the gardens were looking in perfect order.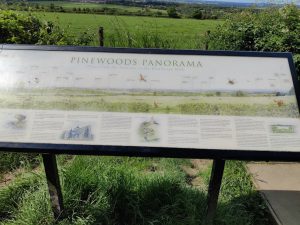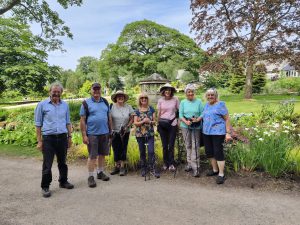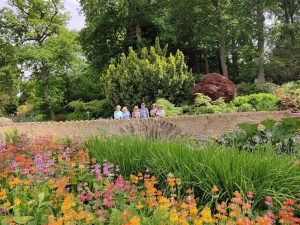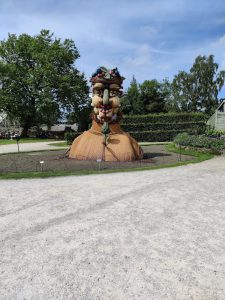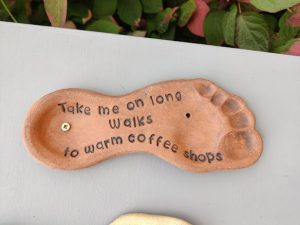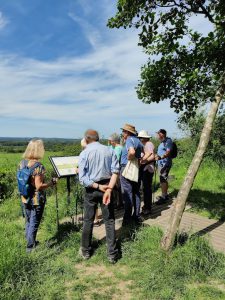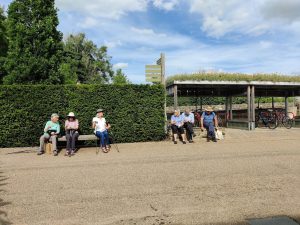 Day 2 was a hot day and the plan was to walk from Lofthouse up the Stean Gorge to High Gill and return via Middlesmoor followed by lunch in Pately Bridge. An introduction to driving along narrow lanes which got increasingly narrow as we ascended.
We stopped off at Stean Gorge visitor centre for drinks and loos before the ascent https://www.howstean.co.uk/ Lovely birds and flowers in the fields and spectacular views.
On our way to Stean we happened upon another Nordic Walking Group from Suffolk who were doing the Nidderdale Way.
Between High Gill and Low Gill are traditional hay meadows with signage explaining how the land is managed and the grants that they receive to manage the land.