In May we were treated to a visit to the Stanley Spencer Gallery and a walk around Cookham.
The curator gave us a personal guided tour of the gallery and the latest exhibition – Delight in Nature – a wholly new side of
Stanley Spencer's art. If you were unable to join us look at https://stanleyspencer.org.uk/ to whet your appetite and encourage you to visit.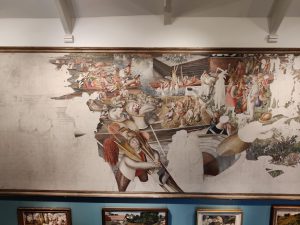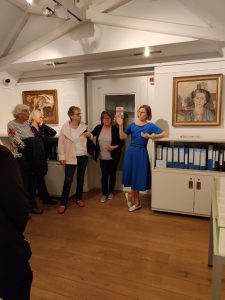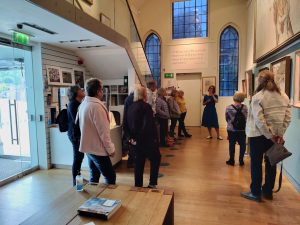 After the tour of the gallery Ann took us round the village showing us where Stanley lived and worked and some of the views from the paintings.
The weather was glorious and the tour guides incredibly knowledgeable which made it all a wonderful afternoon