What a wonderful spring we have had with blue skies and warm sunshine – everything has been looking amazing. The lockdown with Corona virus has meant less air and road traffic and sights rarely seen like a deserted riverside at 8am. The birdsong is incredible and the night skies so bright.
Scents that I rarely notice like hawthorn blossom, cow parsley and horse chestnut flowers make you want to stop and sniff them. Foraging too has been a real bonus as we try to avoid supermarkets.
Ways to use nettle shoots apart from soup – nettle souffle was quite a hit, Dandelion leaves instead of rocket, wild garlic adorning salads, risottos and anything else. http://www.foragingcoursecompany.co.uk
No boats on the river means many more swans and other birds. Last year at swan upping there were very few swans so this is good news.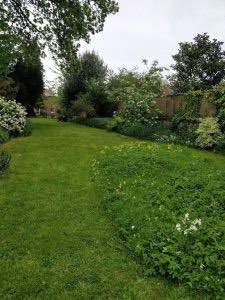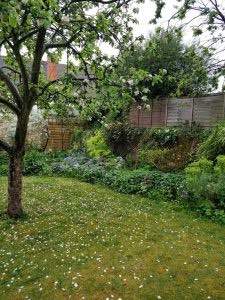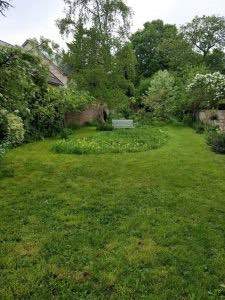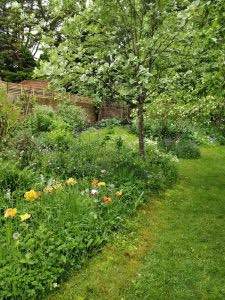 Pictures in the Quaker garden – a haven of tranquility
Henley is supporting key workers and vulnerable people during this pandemic. there are many gestures that raise a smile and the town has been divided up so that each neighbourhood has a support network
to support those self isolating or vulnerable in other ways. Surrounding villages are doing similar things
and many local suppliers are rising to the challenge. We are lucky to live in a beautiful and community spirited place – well done Henley https://www.henleytowncouncil.gov.uk/