Day 3 was Lower Nidderdale – very familiar to our hosts as it is where they actually live. It is a beautiful River with the opportunity to view the valley from both sides without too much exertion. Another hot day where seeking shade became important.
We started from Darley community shop where we met for coffee before setting off up the valley to Summerbridge. There was a local man doing his shopping and he chatted about the Nidderdale Society and his home village of Brewerley advising us to visit the chapel there on the following day.
We enjoyed the sound of the river making its way down the valley as we followed the path alongside and the relatively flat terrain was welcome.
A few stone stiles to negotiate and add interest. On arriving at Summerbridge we made our way to the local cafe for drinks and cakes – wonderful
Yorkshire hospitality in a spotless establishment with exceptional service https://www.thefirssummerbridge.co.uk/
before returning with our 180 degree different view, to Darely for some to collect cars and to Birstwith for others.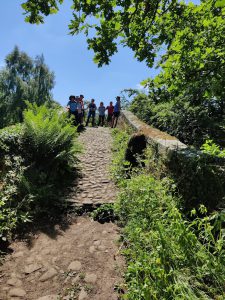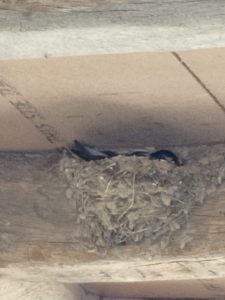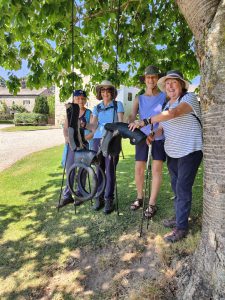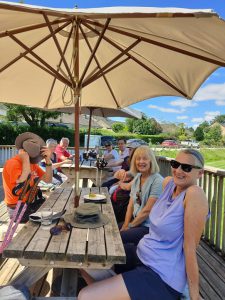 Yet another warm and beautiful day so a need for shade where possible. Back to Pateley Bridge to start, along to Glasshouses and up the steep
hill to the top.
There is a folly on the top of the hill https://thefollyflaneuse.com/yorkes-folly-or-the-stoops-pateley-bridge-north-yorkshire/
There are various ponds on the ascent and descent and we did visit Brewerley Chapel where a resident nun gave us a tour and the neighbour
showed us round his garden. He had arranged for an old oak tree that developed honey fungus to be carved into a Celtic cross as a memorial to his wife and had a driveway constructed from brisks from his business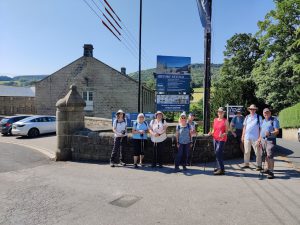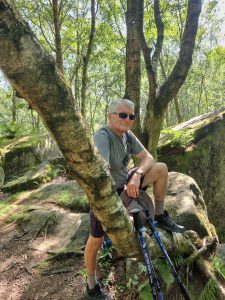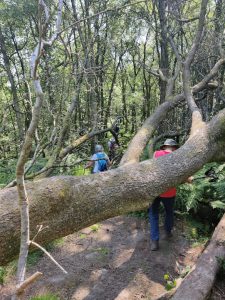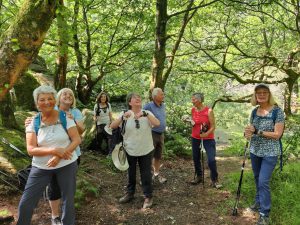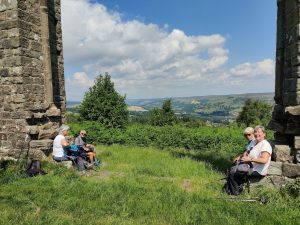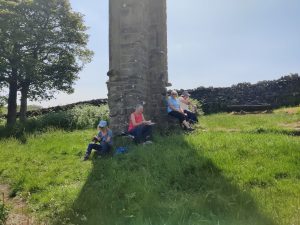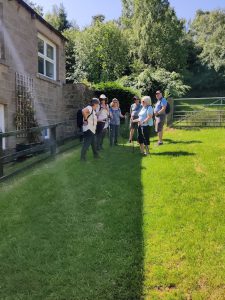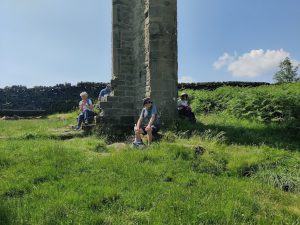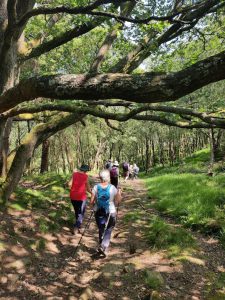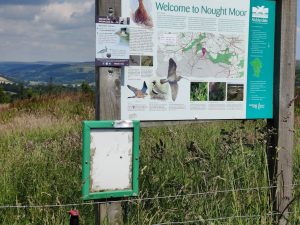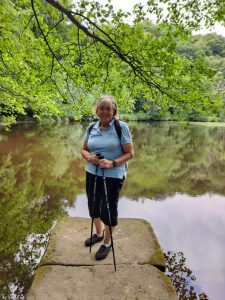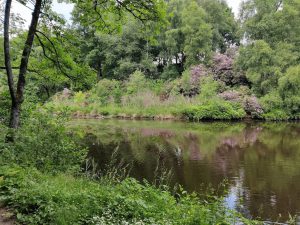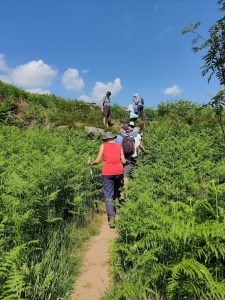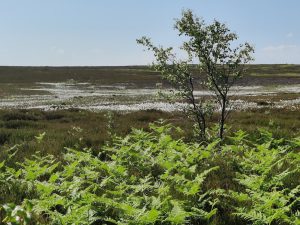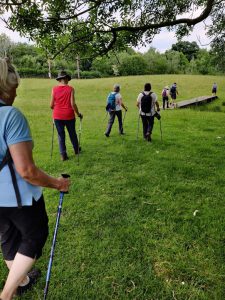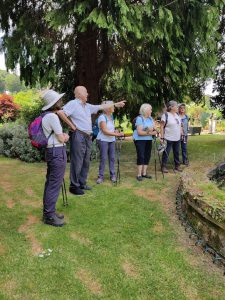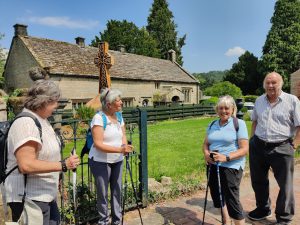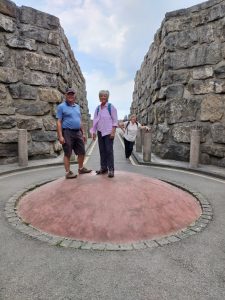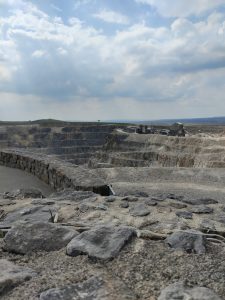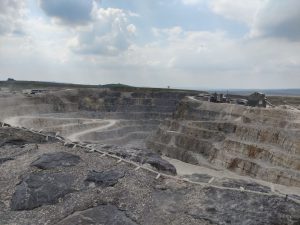 Coldstones quarry http://thecoldstonescut.org/
Ripon and Fountains Abbey